> SICHEM S40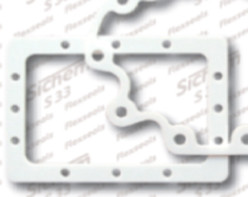 SICHEM S40
Sichem S40 is a family product of pure PTFE.
It is used to seal all types of fluids including: strong acid, base, hydrocarbons, chlorine, cryogenic application.
Sichem S40 gives a great performance in the presence of flanges damaged, irregular or PVC flanges, glass and ceramics for low torque.
Technical informations :
Is used in industries such as chemicals, petrochemicals, paper, food, pharmaceutical ...